Swim Motivation For Swimming Enthusiasts
This is a swimming guide that will keep you active during the entire season. Save the read for days when you lack the motivation to go swimming.
In order for you to stay motivated, you need to have a set goal. Then make conscious efforts to accomplish those goals! The set goals may include big goals such as going to the Olympic Games, and winning championships or they may be small goals such as maintaining a healthy physical activity.
Once you have a clear picture of why you want to go swimming, you may then proceed to take contingent steps to make your dream a reality.
Motivation For Competitive Swimming In The Swimming Pool
Swimming is a full-body workout! It keeps you physically fit and healthy. In order for you to excel in this sport, you have to stay consistent and enhance your skills by practicing. Here are few interesting swimming facts to gain your interest in this sport.
Consistency is hard to achieve, you need to have constant motivation in order to reach your set goals. Motivation can be attained by setting short-term goals. These short-term goals will help you succeed in your big goals.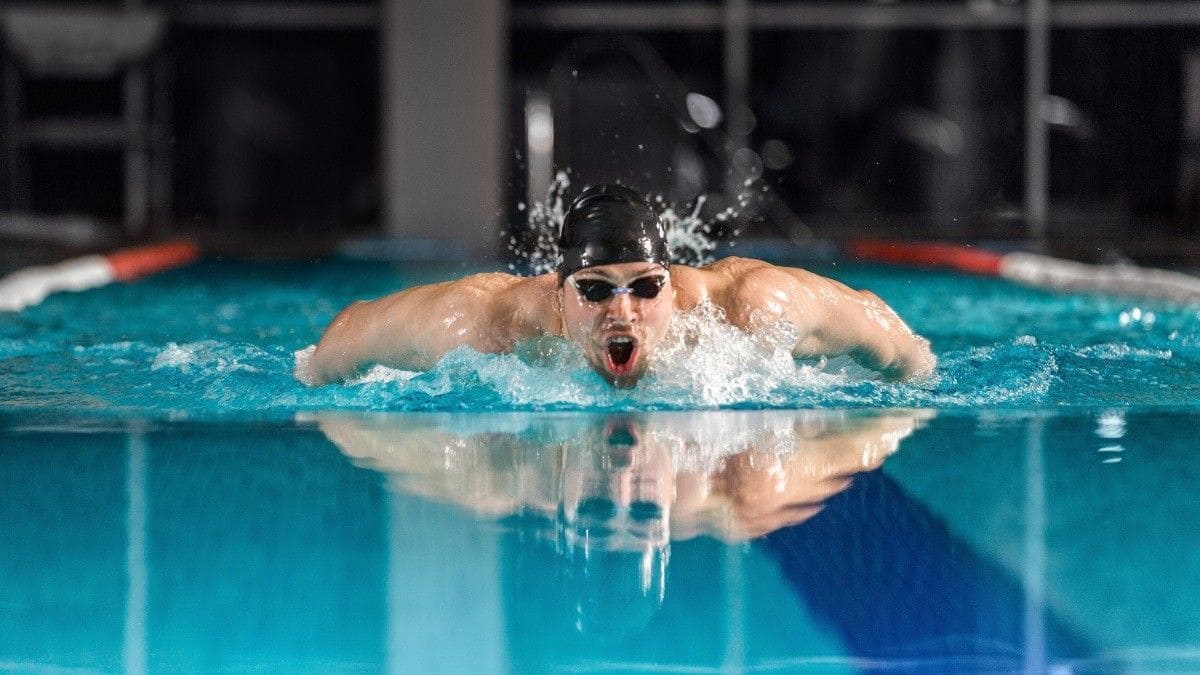 There are multiple ways of staying motivated. One can join a swimming community and enroll yourself in competitive swimming. This will set immediate goals and help one reach their swim motivation.
Inspirational Swimming Quotes In The Swimming Community
Motivation can also be gained by taking inspiration from well-known swimmers. Quotes from famous swimmers can help build inspiration to achieve better results in the swimming pool. Below mentioned are inspirational swimming quotes which can help gain motivation in tough times.
Janet Evans Swimming For Herself
There is a famous quote where Janet Evans states how she has spent years swimming for her country, to please her coaches, to make her school and team proud but she felt utmost joy when she finally decided to swim for herself.
Societies often compare the standards of others and encourage people to follow the same rules. Advertisers show you how to dress and in the process, all the depersonalization of ourselves and all the egos are destroyed.
Similar things happen to sports, especially swimming. Everyone has a different direction, your choice of route is your own and aims at reaching exactly your set objectives!
You do not live a typical coach's dream life – but yours! Once you begin to focus on yourself, you get a sense of achievement.
Alexandr Popov Being Friends With Water
Alexandr in his famous quote mentions water as his friend, he suggests sharing the same spirit with water instead of fighting it to move in sync with one another.
One of the best qualities of a successful swimmer is that you can have the best of all situations when faced with them.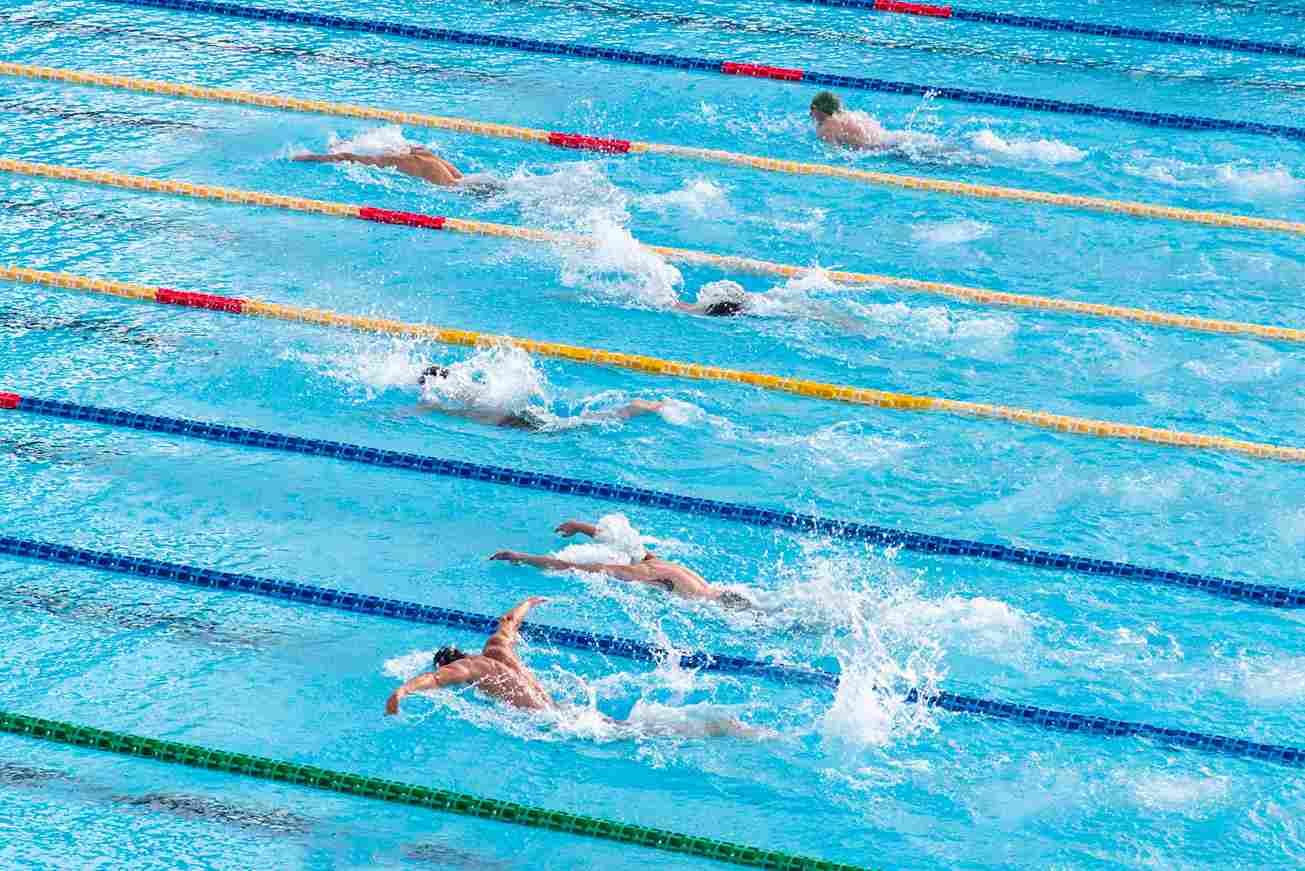 A military officer for instance should focus a lot of his or her time and effort to keep up an ideal physical shape. You cannot train someone if you are not in the correct physical state yourself.
Make the best of every scenario you may face! When faced with tough swimming conditions, don't panic or get confused, improvise.
Nothing Is Impossible With Michael Phelps
Michael Phelps believes in doing the impossible, all he has to do is go wild with his imagination and pull off whatever he sets to do.
Even close friends may sometimes disagree with you and find you to be reckless. They show a sense of fear that is deeply rooted in the experiences they had before the crisis. This moment is inevitable.
It's essential for us that we believe in ourselves. It's wise to avoid the help of others. Imagine your progress towards your swimming goal? The result of creativity is the best partnership with faith.
Dawn Fraser Leading By Example
Dawn Fraser strives to achieve his set goals and leads by example. He also states while climbing up the ladder to success in achieving your goal, make sure you do not hurt someone in the process.
Focus primarily on things that will improve your results. Consider some of these important things to improve your swimming abilities. It involves psychology, nutritional therapy, and breathing exercises.
Select some of the components that must be improved and focus on this part. By putting in a lot of effort, you can expand your skill set and reach your maximum potential.
Swimming Hits Home For Michael Phelps
Michael Phelps feels at ease and he is aware of his surroundings while swimming. He says if you are comfortable with the environment enough it helps you feel like yourself, it feels like home.
Water is the perfect place to feel yourself. When we learn to swim and focus we can make our minds more productive.
Then there will be life, feelings of happiness, joy, and involvement that help to boost your strength. People become more powerful as a person they feel comfortable in their environment.
Swimming Is Moving Meditation For Cesar Nikko Caharian
Swimming is similar to water yoga. The energy flows through everyone, understand how they handle it in class. While swimming, focus on your body and muscle tension and avoid worries. This will allow for awareness and relaxing meditation.
For tips on relaxing your body and mind, you can watch informative videos on Youtube and coach yourself in achieving this skill.
Cate Campbell Encourages Swimmers Not To Try So Hard
You must swim to feel the water and enjoy the water! The swimmers who almost give up the most are the best, it's all about unwinding and having fun.
Often, the motivation to swim lies beneath the surface. This is not a desire to win a competition, it's a desire for comfort.
If you have previously been unable to do the exercise routines, not to worry, having fun workouts during your swim sessions is vital to attain the desired comfort in the swimming pool.
Amy Van Dyken Imparts Wisdom In Being A Graceful Loser
Amy says by experience that the most important lesson one learns from sports it to accept defeat with grace. Winning is never promised and you do not win all the time. Winning is easy, losing is the part where you learn difficult life lessons.
All of us have varying levels of happiness. It's amazing to understand this technique. The most significant lesson I've taken away from athletics is how to be a gracious loser as well as a gracious winner.
How can we gain victory in a battle against our opponents without fear and anxiety? The answer is simple, one should accept their defeat with grace and take it as a challenge to perform better in the future.
Amanda Beard Makes Competing Swimmers Conscious
Amanda focuses on prepping for the swimming race so well that it makes the other swimmers conscious and wonder about her competency and skill set, not the other way around.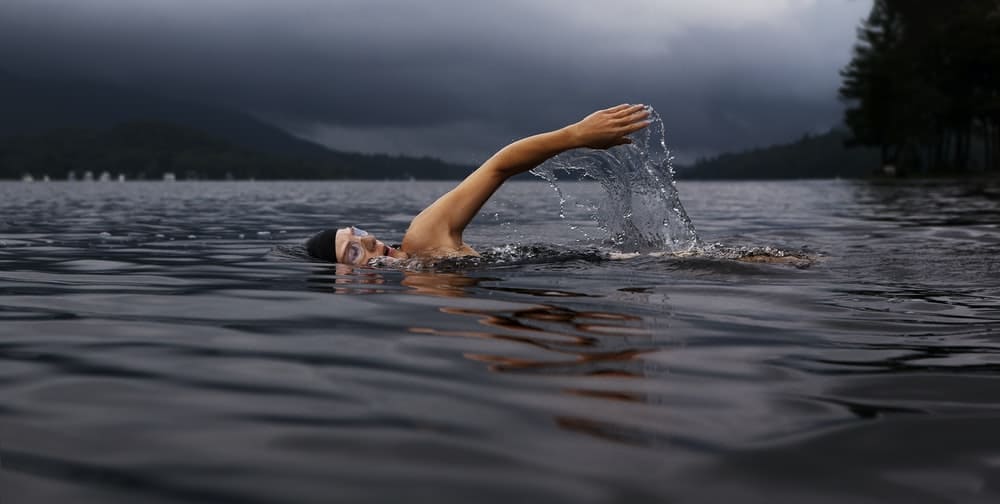 Take care of me? Your coaching team or even the nation depends upon you when you are competing in a swimming competition. But if we can swim to please people, winning isn't possible.
Once you start making your hard work only relevant to yourself not the world, success will follow you itself.
Bruce Lee Suggests Jumping Into The Water To Get The Right Frame Of Mind
Bruce Lee suggests jumping right away into the water to get into the zone, if you stay on the dry land, then you wont be able to get into the right frame of mind since the circumstances are totally different, inside and outside of water.
Once you set a vision, you gain the motivation to reach that goal.
You work hard to attain your motive. If you keep thinking of ways to attain your vision in your head without acting on it in real time, you are only loosing time and energy.
Rather put your time and energy to use and work hard to accomplish your desired goals.
Frequently Asked Questions
What should be done to stay motivated for swimming?
There are multiple ways to gain motivation, few of them are listed below:
Join a swimming community where you can enter in competitive swimming to keep you on your A-game during swimming.
Establish temporary goals, work hard to attain them.
Concentrate on swimming only in swimming pools. Rest of the time, enjoy and have fun.
Change the exercise every week. Plan a night of workouts.
Revisit the goals.
Create a long-term learning plan.
Hire a coach to keep you on your toes while swimming.
What are 4 general tips for swimming?
List of best swimming tips for beginners:
Glide for warmth. Never swim in a water bath for long periods of time before your body is hot enough.
Try to breathe properly.
Check pool hours. Take care of it!
Pick the right equipment. Keep a swimsuit on. Dress in a lined swimsuit.
How do I inspire my child to swim?
Give them an opportunity to swim themselves and never critique their performance. Take an interest in them, help them and never distract them.
Take the child's responsibility in the swimming pool for their lessons. Let him enjoy it all. Having fun in the swimming pool will help your child develop an interest in this sport.
What should be said to motivate a swimmer?
You can inspire swimmers by saying the following quotes;
"Nothing can be accomplished without you" stated by Pablo Picaso
"I love to swim, swimming teaches meditation. It is your best friend" mentioned by Alexandr Popov.
The Final Word
Getting demotivated for swimming is super easy. You can come up with excuses such as it's hard to find the time or you decide not to go to training because you are tired. It seems like there are endless excuses – it's a natural feeling.
All athletes feel this way at some point during their careers. This feeling cannot be avoided but there is no reason to feel demotivated. You might face such tough times. It is vital for you to get out of this weak moment.
This article shares plenty of inspirational swimming quotes that would help maintain a positive mental outlook on the current situation because swimming is a good way to keep yourself in shape and achieve a good quality way of living.
To get a complete guide on swimming, follow this link.