Adults Swimming Lessons Surfside
From those just entering the pool for the first time all the way up to advanced swimmers hoping to enhance and improve their skills, our adults swimming lessons Surfside offers private adult swim lessons that cater to every expertise stage.
Our lessons are established on a personalized program that toils to meet your specific needs.
Likewise, we try our best to help you achieve your goals at a time that is convenient for you, to make it easier for those aspiring swimmers to enjoy and benefit from our adult swim lessons Surfside who have busy schedules.
Beginners don't need to worry about their safety as we prioritize our students' protection above anything.
What You Should Know About Adults Swimming Lessons Surfside?
You can choose whether you want your swim lessons in Surfside to be taught either one-on-one or as a group. Additionally, you can  grab a few friends or family members to accompany you and to add more fun to your adults' swimming lessons Surfside.
By dividing our adult swim lessons into several steps we give our customers a clear and organized view of our program structure.
The first couple of steps focus on the fundamentals of learning how to swim. After that, there is a proper guide about how to stay safe in the water. Then, we further proceed to teach our students other exciting water techniques.
Top 5 Reasons Why You Should Choose Us
1. Coaches at Swimfolks deliver adults swimming lessons Surfside. They have professional degrees in Physical Education and Lifeguard/CPR/AID/WSI Certifications.
2. Not only are Swimfolks' Instructors experts in helping build stamina and momentum but also make water sports a fun activity with adults swimming lessons Surfside.
3. Moreover, we have experience in training 5000+ swimmers, some of whom have taken part in high-level swimming competitions. Not only that, but our instructors also have the added bonus of years of experience in the teaching industry, making them the perfect choice as swim coaches.
4. Not to mention choosing us will get you exposure to our instructors' extensive experience in the swimming world, which boasts over 20 years in the industry. They are skilled, confident, and successful in their chosen fields and you can learn all kinds of water tactics from them!
5. Our four major competitive strokes are freestyle, butterfly, backstroke, and breaststroke. Getting lessons in these four domains is a must for everyone attending our classes, irrespective of age.
We intend to keep our private swim lessons in Surfside personalized to meet your needs. In addition, we highly believe in the comfort of our students. This is why all of our swim instructors in Surfside are warm, friendly, and highly qualified.
Hopefully, you will find our instructors gentle and encouraging. Which will enable you to overcome any fear and progress quickly! Without wasting any time, secure your position in our training session by applying online!
Did you know:
There are an estimated 372,000 annual drowning deaths worldwide. 
Also, if you are interested in swimming lessons for infants then check out Infant Swimming Lessons Surfside.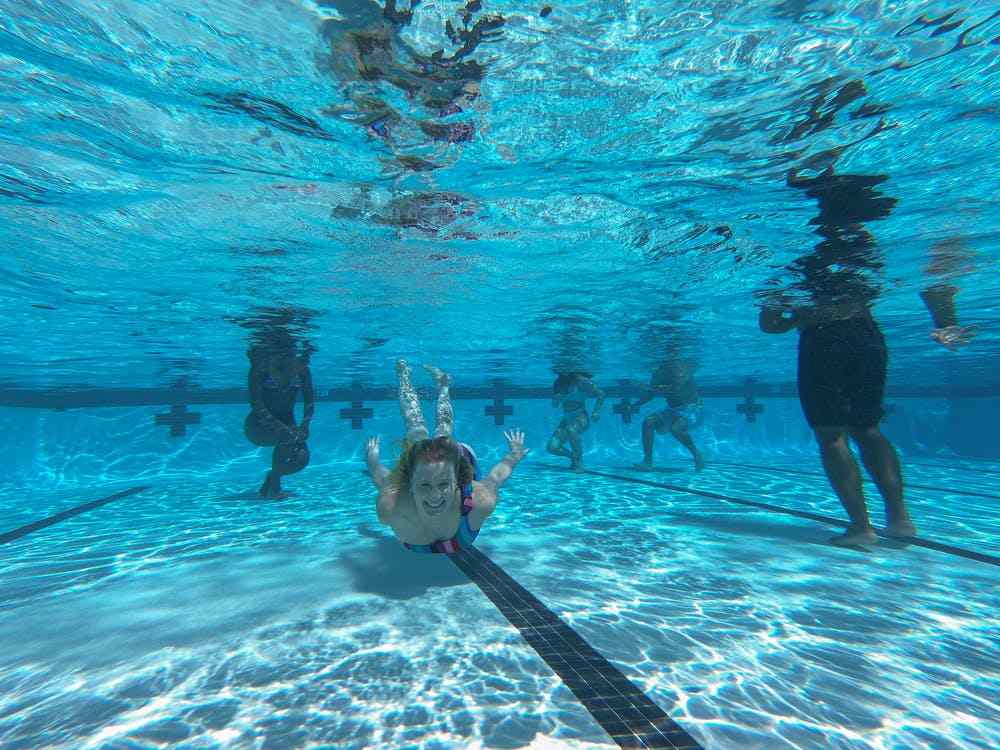 Group swimming lessons
Children 4- 17
8 lessons:

$200, 45 min classes
Private swimming lessons
Infants | Babies | Toddlers | Children
8 lessons:

$400, 30 min classes

$600, 45 min classes
Private Swimming Lessons
Adults
8 lessons:

$640, 45 min classes

20 lessons:

$1500, 45 min classes