Private Swimming Lessons  Miami 
Are you spending your summertime in Miami this year and thinking of ways to make your time as productive and fun-filled as possible? Here is what you can do. Swimming is the best way to have fun in the summer in Miami. If you are not much skilled in swimming and don't have time to go to a swim school, you can take private swimming lessons in Miami and learn to swim in your private home or condo pool.
You can now learn how to swim individually, in a comfortable environment. Likewise, you can also exchange opinions with your instructor about your swimming lessons.
The private swimming lessons Miami have helped thousands of students, regardless of their ages and skill levels. The lessons helped them gain new swimming and basic water safety skills and learn techniques from the swim instructors in Miami.
How Does Our Instructor Initiate The Private Swimming Lessons Miami?
Our swimming instructors try their best to understand each student's learning style to deliver results!
The first private swimming lesson by Miami swim instructors, will start with the swim instructor taking a test and discussing the best possible direction for each student's private swim lesson experience. This will help them know and make their mentorship as efficient as possible.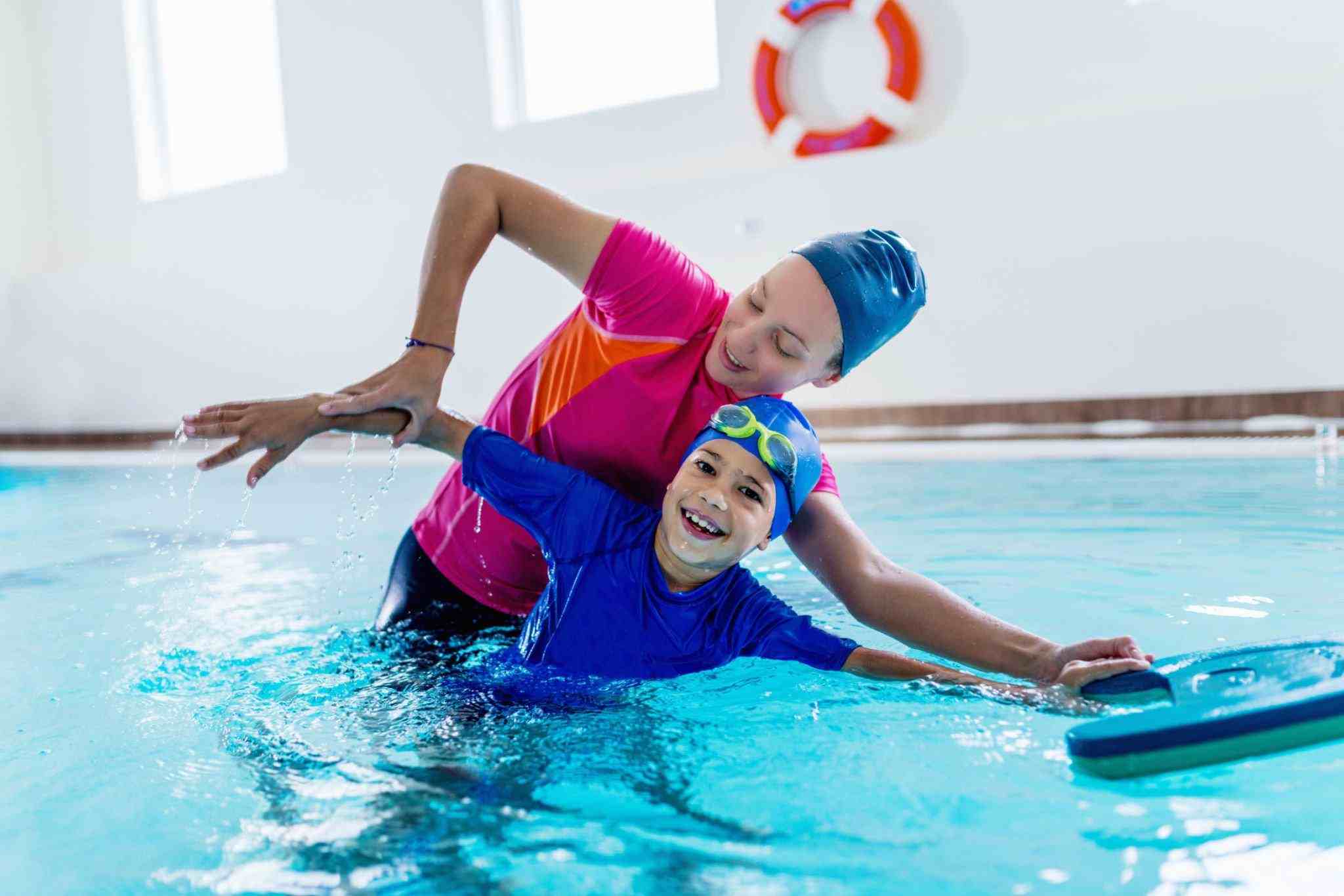 Top 5 Reasons Why You Should Choose Us for Private Swim Lessons Miami?
Coaches at Swimfolks deliver private swimming lessons Miami. They have professional degrees in Physical Education and Lifeguard/CPR/AID/WSI Certifications.

Not only are Swimfolks' experienced swim instructors experts in helping build stamina and momentum but also make water sports a fun activity with private swimming lessons in Miami.


Moreover, we have experience in training 5000+ swimmers, some of whom have taken part in high-level swimming competitions. Not only that, but our instructors also have the added bonus of years of experience in the teaching industry, making them the perfect choice as swim coaches.

Not to mention choosing us will get you exposure to our instructors' extensive experience in the swimming world, which boasts over 20 years in the industry. They are skilled, confident, and successful in their chosen fields, and you can learn all kinds of water tactics from them!

Our four major competitive strokes are freestyle, butterfly, backstroke, and breaststroke. Getting lessons in these four domains is a must for everyone attending our classes, irrespective of age.
Did you know:
According to research, the world's youngest internationally competitive swimmer is only 10.
Additionally, obtaining swimming classes under such exceptional mentors is so much fun. The lessons are coupled with a proper guideline about swimming in Miami. Moreover, our instructors will try their best to make you an efficient swimmer.
Then what are you waiting for? Don't miss your chance and call today or book online to experience the best swimming classes as soon as you enter Miami. This will ensure you spend a thrilling summertime!
However, if you are looking for group or private swim lessons, be sure to check out Swimming lessons in Miami.
Group swimming lessons
Children 4- 17
8 lessons:

$200, 45 min classes
Private swimming lessons
Infants | Babies | Toddlers | Children
8 lessons:

$400, 30 min classes

$600, 45 min classes
Private Swimming Lessons
Adults
8 lessons:

$640, 45 min classes

20 lessons:

$1500, 45 min classes