Infant Swimming Lessons Sunny Isles Beach
Have you chosen Sunny Isles Beach for your summer holidays and planning on spending the majority of your time in the water but you need to take care of your infant? It may be a surprise to know that we conduct infant swimming lessons Sunny Isles Beach, where your baby can learn to swim along with you!
There are several benefits to splashing around and gliding through the water that so many parents are unaware of. Infant swimming lessons Sunny Isles Beach teach your baby amazing water techniques, build water confidence, and teach water safety to parents and guardians.
We can't expect infants to be able to stay safe in the water on their own after the lessons.  However, they can learn the elements of water safety or react appropriately in emergencies.
Additionally, research has proved that children in their early years show more readiness to learn swimming than later.
How Do We Start The Infant Swimming Lessons Sunny Isles Beach? 
Our instructors are well-trained and have the ideal personality attributes and water experience to acclimate infants and young children to a foreign environment of water. Moreover, our fun and gentle approach make swimming lessons fun for children rather than scary.
Infant swimming lessons have different levels that allow young children to graduate to more advanced classes as they develop.
With all the necessary precautions taken and giving your baby your undivided attention. Swimming can actually be perfectly safe for them.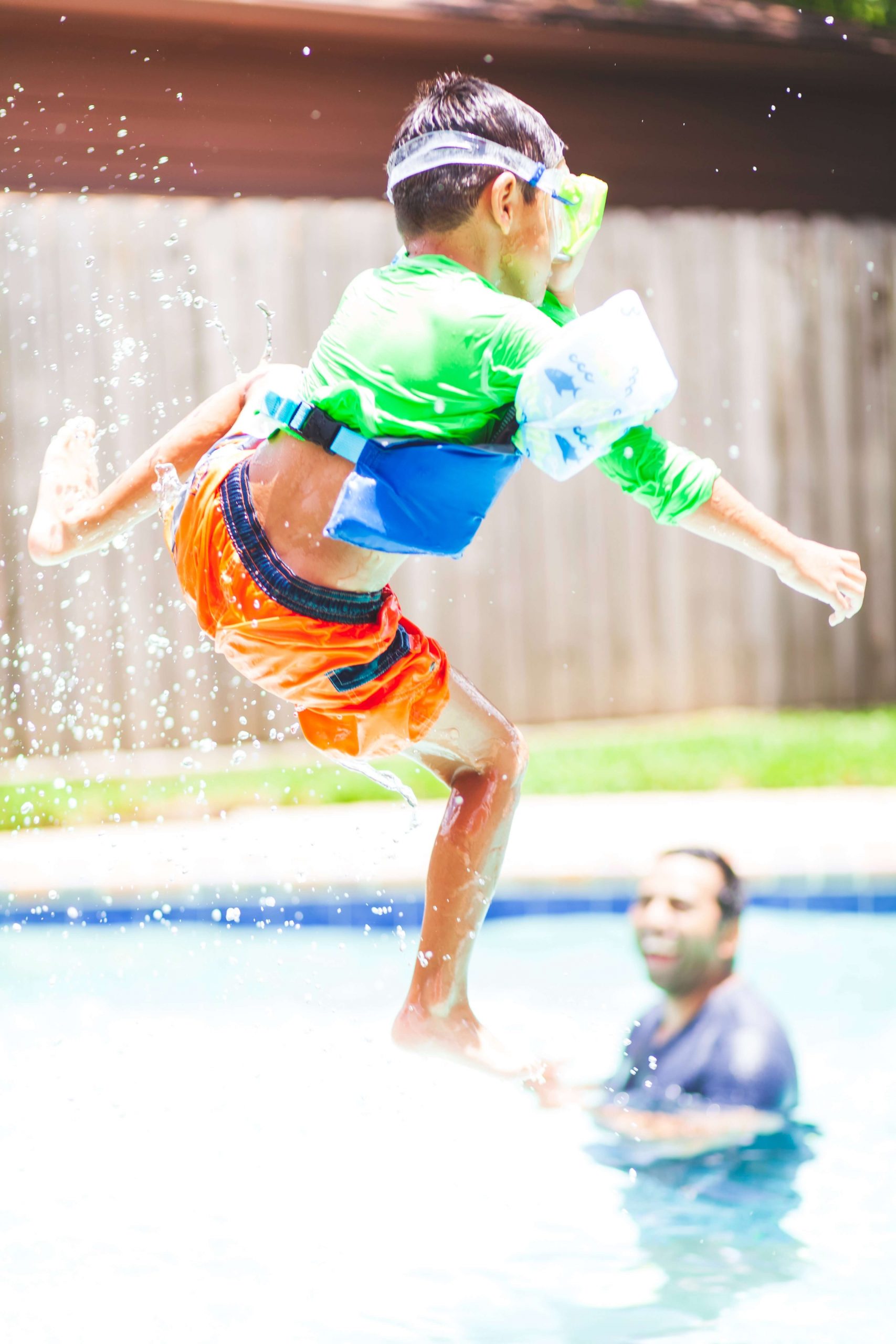 Top 5 Reasons Why You Should Choose Us
1. Coaches at Swimfolks deliver Infant swimming lessons Sunny Isles Beach. They have professional degrees in Physical Education and Lifeguard/CPR/AID/WSI Certifications.
2. Not only are Swimfolks' Instructors experts in helping build stamina and momentum but also make water sports a fun activity with infant swimming lessons Sunny Isles Beach.
3. Moreover, we have experience in training 5000+ swimmers, some of whom have taken part in high-level swimming competitions. Not only that, but our instructors also have the added bonus of years of experience in the teaching industry, making them the perfect choice as swim coaches.
4. Not to mention choosing us will get you exposure to our instructors' extensive experience in the swimming world, which boasts over 20 years in the industry. They are skilled, confident, and successful in their chosen fields and you can learn all kinds of water tactics from them!
5. Our four major competitive strokes are freestyle, butterfly, backstroke, and breaststroke. Getting lessons in these four domains is a must for everyone attending our classes, irrespective of age.
Did you know:
A four-year study of more than 7,000 children by the Griffith University in Australia suggested children who swim have advances in physical and mental development when compared to their peers who don't swim.
Infant swimming lessons Sunny Isles Beach grants you the opportunity to give your child a new life experience. It is an exciting experience for you too. How can you not be proud to see your infant floating on the water by himself?
Don't miss the chance and enroll your baby in swimming classes as soon as you step into Sunny Isles Beach and spend an amazing time swimming while watching them play in the water! 
Moreover, if you want to know about swimming lessons for adults check out Adults Swimming Lessons Sunny Isles Beach.
Group swimming lessons
Children 4- 17
8 lessons:

$200, 45 min classes
Private swimming lessons
Infants | Babies | Toddlers | Children
8 lessons:

$400, 30 min classes

$600, 45 min classes
Private Swimming Lessons
Adults
8 lessons:

$640, 45 min classes

20 lessons:

$1500, 45 min classes