Swimming Lessons Miami Beach
Swimming Centers is designed to offer Swimming Lessons Miami Beach by trained experts. If you are living in or visiting Miami and looking for a swim school, taking our swimming lessons in Miami Beach might just be what you are looking for.
Our program starts with teaching water survival first and then lead to how-to-learn-to-swim lessons. Although our students realize the fact that swimming is a lifelong life-saving skill, we still make learning fun and memorable, simultaneously.
Our mission is to provide an equal opportunity for everyone to become a water-safe, happy swimmer, irrespective of age, gender, or ability.
We strive to instill in our students a love for the water, overcoming their fears, and adapting skills that will transform into lifelong enjoyment.
How We Go About Swimming Lessons Miami Beach
We offer a swim program for everyone and anyone, where we teach beginners, intermediate-level swimmers, and advanced swimmers.
Several people struggle with laps and cannot even swim end to end of a length. Here, we give swimming lessons Miami beach to the swimmers that make them skillful and learn to swim with less force.
Why You Should Choose Us for Miami Beach Swim Lessons?
1. Coaches at Swimfolks deliver adult swim lessons Miami Beach. They have professional degrees in Physical Education and Lifeguard/CPR/AID/WSI Certifications.
2. Not only are Swimfolks' Instructors experts in helping build stamina and momentum but also make water sports a fun activity with adult swimming lessons Miami Beach.
3. Moreover, we have experience in training 5000+ swimmers, some of whom have taken part in high-level swimming competitions. Not only that, but our instructors also have the added bonus of years of experience in the teaching industry, making them the perfect choice as swim coaches.
4. Not to mention choosing us will get you exposure to our instructors' extensive experience in the swimming world, which boasts over 20 years in the industry. They are skilled, confident, and successful in their chosen fields and you can learn all kinds of water tactics from them!
5. Our four major competitive strokes are freestyle, butterfly, backstroke, and breaststroke. Getting lessons in these four domains is a must for everyone attending our classes, irrespective of age.
Did you know:
According to research, 80 percent of the Americans said they knew how to swim. However, only 56 percent of them could perform the basic skills required for water safety!
Your time is of utmost importance! Then let us help you save it and rid you of the hassle of looking around. We bring swimming lessons Miami beach by top-rated coaches to your doorstep.
Moreover, for a personal trainer in Miami, check out Personal Trainer in Miami Beach, Florida.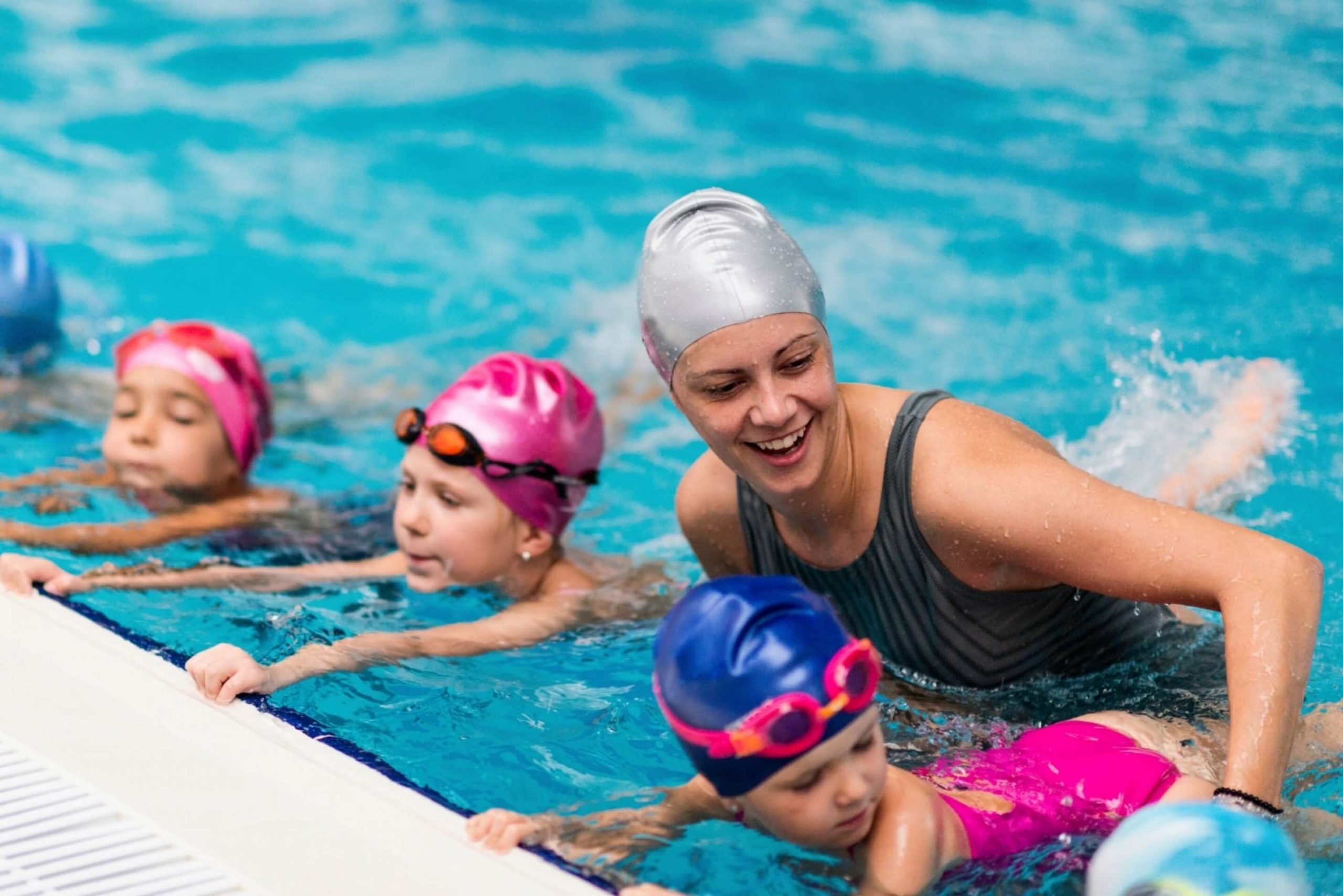 Group swimming lessons
Children 4- 17
8 lessons:

$200, 45 min classes
Private swimming lessons
Infants | Babies | Toddlers | Children
8 lessons:

$400, 30 min classes

$600, 45 min classes
Private Swimming Lessons
Adults
8 lessons:

$640, 45 min classes

20 lessons:

$1500, 45 min classes