Learn All About Professional Swimmer
The most experienced swimming professionals around the globe spend much time in the pool practicing their strokes and perfecting their techniques.
Professional swimmers work a long schedule, typically six nights a week, which requires waking early in the morning for a workout before starting the day. These jobs may require physical demands that require discipline and dedication.
Several people have also taken time to exercise to make their muscles strong. They work hard each day to increase their endurance. In addition, they have a specialized diet that aids in building and maintaining muscle strength.
Professional Swimming Skills
Professional swimming must keep their focus on their work for the best performance possible. The best swimmer must have the following skills for success: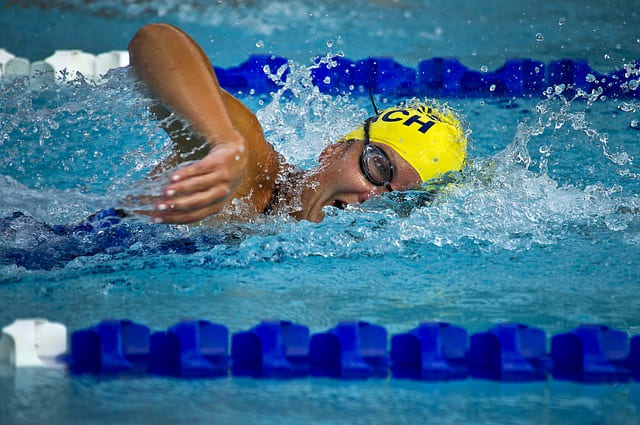 Endurance: One should have the lung capacity to swim for long distances. Many students learn to swim for hours at a time.
Speed: Swimmers should be very quick on the water for winning. The athletes generally practice swimming quickly for a short distance.
Strength: Swimmers should be strong for the ability to stand against the current and for pushing themselves through the ocean during the race. Sometimes a person lifts weights and does other exercises to strengthen their muscles.
Technique: The swimmers must learn proper skills for quick and efficient swimming. They usually do drills to learn techniques.
Professional Swimmers Compete
Competitive swimming began becoming popular during the late 19th century. Professional swimmer's competition is about breaking world records and winning the competition. Swimming during competitions is to attain the best maximum speed.
There are a few techniques adopted by many professional swimmers to win competitive swimming. The techniques are listed below:
Since the 1980s swimming changed dramatically by adding underwater dolphin kicks. These are used by the swimmer for maximizing speed at all stages.
David Berkoff first used it successfully. In the 1988 Olympics Games, he swam the entire backstroke race underwater and set a world record for distances in the prelims.
The technique has been adopted by swimmers at the 1996 Olympics Games in Atlanta and helped to achieve the gold medals for almost half a kilometer swim underwater in the event.
In competitions, there are different swim styles you can adopt. This entirely depends on what kind of race you are competing in. For instance, there are competitions in which only one kind of swimming style can be used.
While on the other hand, there are competitions in which a swimmer can swim a distance in styles such as butterfly, backstroke, breaststroke, and finally freestyle. These swim styles can aid the improvement of one's technique.
In open water swimming where the event takes place in a body of open waters (water or lake), there are five-kilometer races for males and females. The Olympics program includes the 10-kilometer race but also includes the 10-kilometer race for male and female athletes.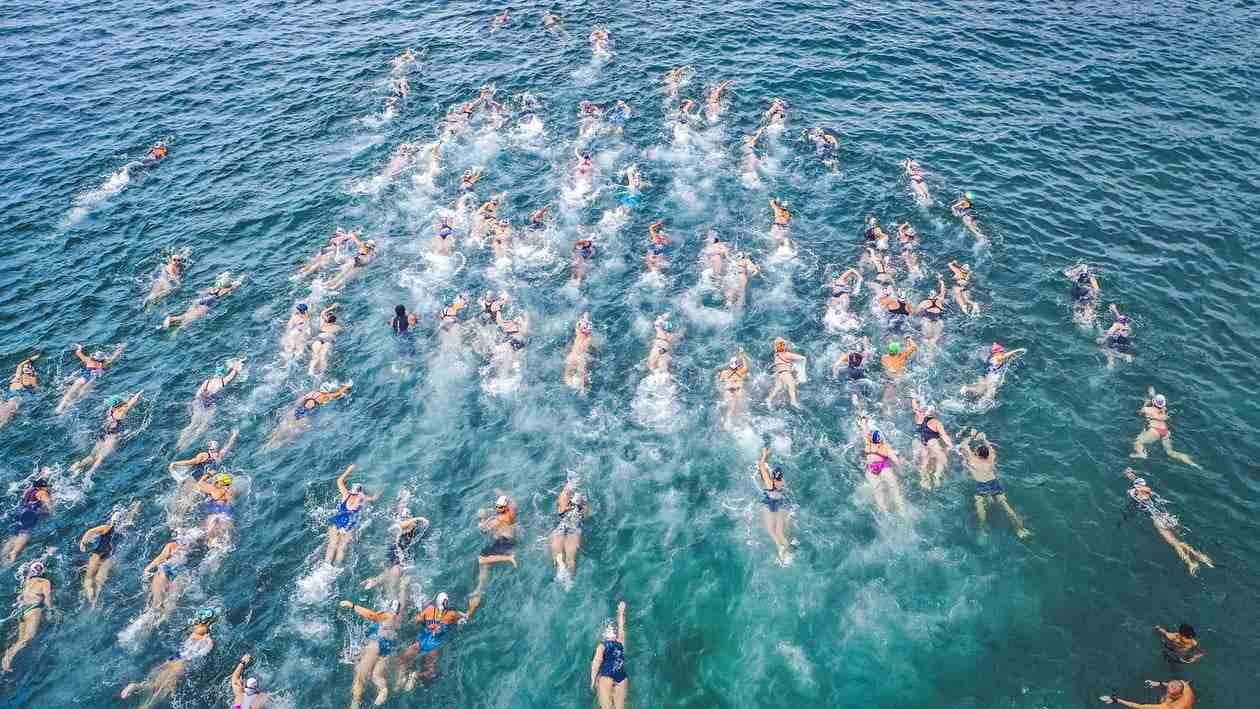 Open-water competition is typically distinct from other competitions, except for World championship events. They help professional swimmers attain stamina and endurance to swim for a long distance.
Professional Swimmers Job Requirements
To become professional swimmers a person usually requires the following education:
Education: swimmers require at least a high school diploma if they want to work in swimming. Some swimmers decide to pursue kinesiology or an allied field as a means of increasing their earning capacity and getting into higher positions.
Training & Experience: Professional swimmers frequently train at swim clubs for improved swimming abilities. They can also take lessons from a professional swimming instructor.
Salary & Benefits of Professional Swimmers
The professional swimming team makes no income from sponsorships but prize money. Occasionally world record swimmers like Michael Phelps are paid by endorsements though this happens very rarely.
Most people make their living by simply playing water sports. Almost every swimmer has a part-time job to pay for training and equipment expenses.
One more lucrative way of earning money from swimming involves assisting with swimming courses at leisure and sports facilities.
Whats Trending For Professional Swimmers?
Tell me one thing that affects the swimming profession? The lack of knowledge of new trends. Professional swimmers must stay informed on new technologies to remain relevant to their skills. To Learn more regarding swimming follow this link.
The psychological aspect of swimming becomes important as the athletes and coaches become aware of it as a key factor for performance improvement.
The swimming professional is starting to emphasize developing mental abilities to improve performance. As professionals start to understand what it means to swim, they will seek professional help developing the mental side.
Health Benefits For Many Swimmers
Swimming should become a habit of many people all over their lives. It's a minimally-impact workout that has many health benefits as well as good leisure.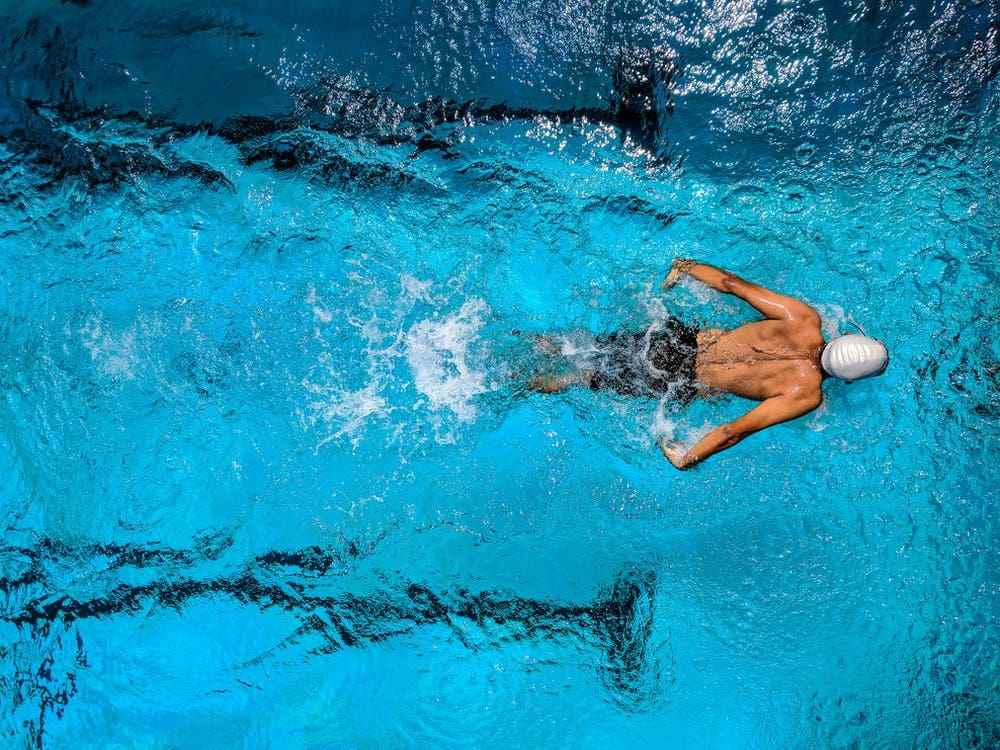 Swimming promotes a healthy and balanced heart and muscles. It aids in cardiovascular fitness. It also helps reduce weight as a safer alternative to working out if injured. Swimming requires less time than other sports, but the athlete can achieve the desired effect.
Frequently Asked Questions
What Is The Duration To Turn Into A Professional Swimmer?
Between the start of the season and the championship season, swimming practice is usually six to twelve months in length. That's some time. It requires a smart plan to achieve your desired goals as a professional swimmer in this time period.
What Can I Do To Turn Into A Professional Swimmer?
A professional swimmer career could be an ideal choice for those who love swimming. It is possible to become a professional swimmer in various ways and the cheapest is by competing in swimming competitions and winning medals.
One must train and keep their goals in mind. You should also try meeting other swimmers who have parallel levels of skill and experience. Here is a complete guide to aid you in planning your swimming goals.
Is There A Professional Swimmer?
The International Swim League began a few years back to help develop the sport and redefine the definition of being a pro swimmer. The professional swimming league offers swimmers the chance of earning a salary in competition and earning prizes during competition season.
How Much Does A Professional Swimmer Make?
The average annual salary for a swimmer in US swimming is $44,880 with a median salary of around $41,438. The middle half of the swimmers made $28,000 while the highest 85% earned $187,200.
The Final Word
Swimming as a professional swimmer isn't a typical 9-5 job. To get into world-class swimming you need to eat, sleep, and breathe water to swim and make an income for yourself from the sport.
If one wants to make money from swimming, they have to take the sport to the highest level possible. It is just a matter of preparing for training again and again!
Generally speaking, a swimmer does not compete with competitors, he has to race with himself to achieve the highest performance.
Becoming a professional swimmer should not be just a career option. For success, you should keep optimum health and your techniques continually improve. You have to amend your lifestyle to aid in your professional swimming career.